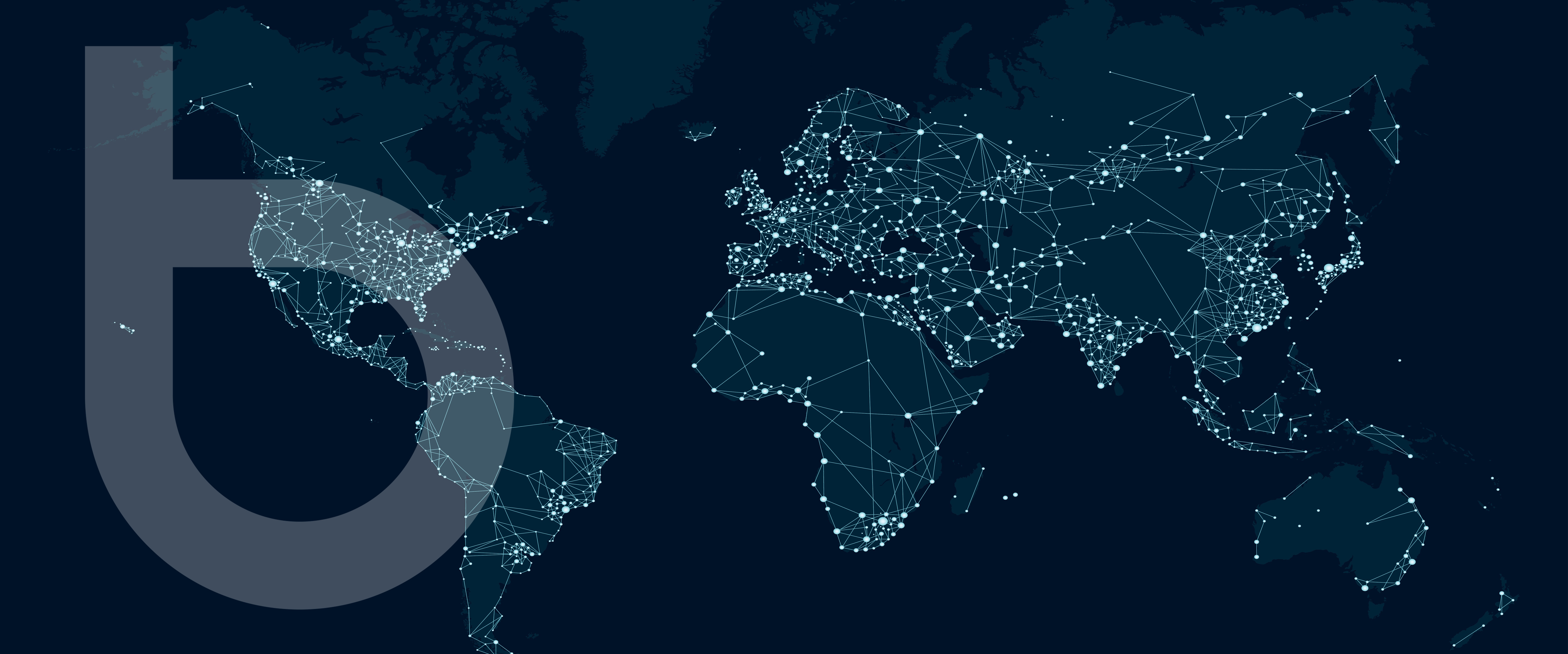 In our Cross-border IT recruitments Forum we discussed how to create a multinational company culture, how the cross-border recruitment process could take place in a company. Furthermore, we discussed the contradiction when talking about the lack of IT professionals in Europe yet there are plenty of IT professionals waiting for their moment in the Philippine islands.
The European Union forecasts a gap of 750,000 vacancies by 2020 between demand and supply of ICT experts (European Commission, 2018). With this discouraging prediction, how can companies ensure their future stability and growth and get the competence they would need also in the future? At Barona IT we have been aware of the lack of IT professionals for years already and the European Union's dark forecast encouraged us to bring this topic in the spotlight as we believe that we have the tools, the networks and the knowledge to help companies with the big challenge that has started and keeps increasing.
Our first guest speaker at our event was Marjo Kivistö - Chief People and Culture Officer at Frosmo. She has worked in HR- and IT fields for 15 years. She has been working closely with international recruitments and with building a culture for companies. The key thing in all kinds of recruitments in Marjo's opinion is to focus on the cultural aspect – when you get new engaged employees into your company you should want to keep them in the company – otherwise it is just a waste of time and money. The company culture is the thing that keeps the best employees inside your company, summarizes Marjo . In today's world in IT you need more than good salary to engage employees.
Ever since Frosmo started operating, their target has been to become an international company. International growth has always been a strategic target for them and Marjo thinks it is their strength. Today, Frosmo has succeeded in building a happy company with almost 100 employees from 30 different nationalities and cultures and with more than 30 different languages. 50% of their employees at the Headquarters in Helsinki comes from other countries originally. So how did they succeed to make employees happy with their work environment and with the company culture? Marjo shared their secret to their success and it is simpler that one could imagine: "no matter how diverse your company is we are all unique no matter our gender, where do we come from and what is our background. " In Frosmo they believe that with diverse teams they can represent their customers better since their customers are all around the world.
Marjo believes that everything starts from company vision and strategy when talking about cross-border recruitments. Cultural awareness needs to be on a deeper level, not only a project that supports separate target. It needs to be a part of the company's presence and the reason for its existence: "You don't want diversity to be a separate project– the target needs to be aligned with the company strategy", summarizes Marjo. Is the need only temporary or do you want to build a sustainable strategy for the future resourcing? Identify what the company's requirement is and build a strategy around it: Frosmo's target has always been to be an international software company and cross-border recruitments support that target.
At Frosmo, diversity is who they are, it is a way of doing things and it is always dominating the way they act. Their vision, strategy and culture support diversity. Well then, how to get there? At Frosmo they have a concept of humanity: How you confront people in everyday life no matter if s/he is a manager or an office worker. Respect towards one another will take you far already. Leaders are in a critical role when creating this culture: every manager should show example, otherwise it will fail because company's values are not integrated into the daily life. Also, a big question is, do we differ that much as employees? There might be some different expectations or different ways to behave but "everyone wants to be respected and success in their work so build your culture on that – on the concept of humanity." If you have an open culture you can always ask your employees if there is anything you could take into consideration even better rather than making assumptions. Openness and respectfulness are the starting points.
"Culture happens when no one is watching – that's when the culture is in a real test."
One thing is to match values and culture to the strategy and vision but another to make it live in the daily life. At Frosmo they created their values and even their new vision and strategy together with their employees, the "Frosmonauts". Their values are: be yourself together, learn, change, challenge and always aim higher – building a culture needs to be done together and from the perspective why this company exists.
When Frosmo does cross-border recruitments they can help the employees and their families in relocation such as paper work etc. They don't want to miss a good candidate by not providing relocation support, however they don't tailor their package too much as they want the employees to be engaged for the big change from their part.
Our second guest speaker in our event was Cesar A. Averia, Jr. - President & CEO at EDI-Staffbuilders International Inc. EDI Staffbuilders is from the Philippines and today they work with cross-border recruitments globally. They started with cross-border recruitments already in the 80's when they recruited hardware professionals in to Middle East and to Asia. Their business expanded to US in 1996 and from 2000 they have started doing recruitments also to Europe. Today the Philippines is one of the rising talent markets with approximately 1 million university graduates entering work life each year and eager to build their careers abroad, especially within the Nordic countries.
EDI has been recruiting Filipinos abroad already some 30 years and globally there are 10million Filipinos already working overseas. 10% of the Philippine population is actually working abroad and 50 000 of them are here in the Nordic countries. Imagine that in the Philippines they have an oversupply of IT professionals and each year there even more are graduating. In the Philippines if you recruit one person, you'll easily get 100 qualified applicants to replace the recruited one, yet the company only has resources to employ one – crazy right? At the same time in other parts we keep fighting for the best ones and trying to lure them from one company into another. Cesar calls cross-border recruitment an immigration cycle, because they help the government to keep the cycle running and help people to get work. Luckily in the Philippines the future is looking bright since the country is active in getting more investors inside the country too and that way, they'll hopefully get more local job possibilities, too. Yet there would be humongous changes to be done before they could employ all the graduates and existing professionals since there are around 74,000 graduates form IT sector alone each year and the amount is increasing.
Families want to educate at least 1 or 2 children because they are the ones who can support the whole family in the future. The biggest motivation to move abroad to work is the love towards their families – they have a strong support system for their families. The amount of money many of overseas Filipinos send their families is considerable – it is often their social support system and a remarkable income source for the whole county. E.g. semiconductor Industry brings around 34 billion dollars to Philippines each year and the 10 million immigrants bring around 24-28 billion.
At EDI they have strong relationships with everyone they have recruited abroad which is why they have a wide network of IT professionals who have already been living abroad. In the Philippines they have around 1300 recruitment companies but only few with the award of excellence that will guarantee ethical recruitments and proper processing of the documents. At EDI they have a strong will to help the whole country to prosper and to enable their professionals to work is the way they wanted to help the country and the families in the Philippines. "Every recruitment company's mission and advocacy (in the Philippines) should be that of finding only the best employment opportunities for our countrymen, and in the process, contribute to the quest of achieving a better quality of life for our people that would redound to nation building," summarizes Cesar for their Company's purpose. EDI has been a trusted partner in international recruitment of Barona since 2008.
At Barona we are highly focusing on cross-border recruitments because of the recognized lack of needed competences in all the northern countries: we have built our own dedicated team for Cross-Border Recruitments. Barona is one of the leading HR, recruitment and Resourcing company in the Nordics with several focused units like Barona IT. Barona IT - Our rapidly growing community employs over 1000 IT professionals within the Nordics and in our site located in Poland. We form a community of such pioneers within the Information Technology industry. We operate in two business areas digital talent solutions and solutions for technical support. Learn more about Barona IT: www.barona.se/it
Would you like to hear more about Cross-border recruitments?
Please contact our Cross-border recruitment team:
Elina Koskela
Director, International Recruitments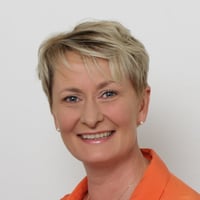 Jony Chowdhury
IT Sales Manager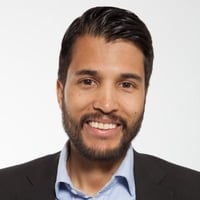 Topics: IT, cross-border recruitments, För företag